Get it all with tastyworks.
*Applicable exchange, clearing, and regulatory fees still apply to all opening and closing trades except for cryptocurrency orders which are not subject to exchange, clearing, and regulatory fees. See our pricing details here.
No matter what options strategy or lot size you like, you'll never pay more than $10 per leg. Bottom line: if you trade big, you save big.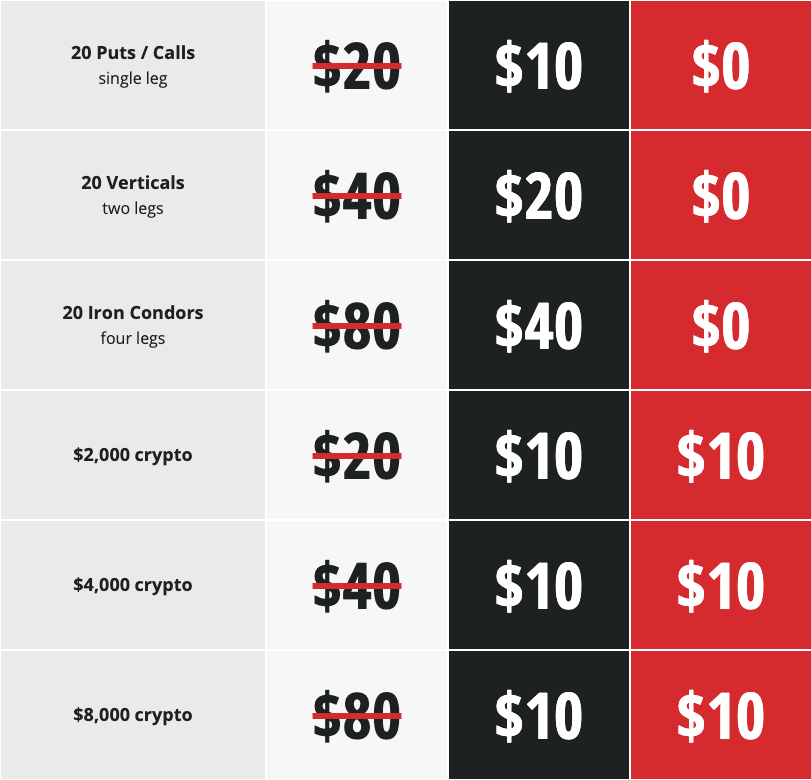 **Exchange, clearing, and regulatory fees still apply for all opening and closing equity options trades. All futures options and the following index products are excluded from this offer: SPX, RUT, VIX, OEX, XEO, DJX, and XSP. Applicable opening and closing commissions apply to all cryptocurrency trades. See our pricing details here.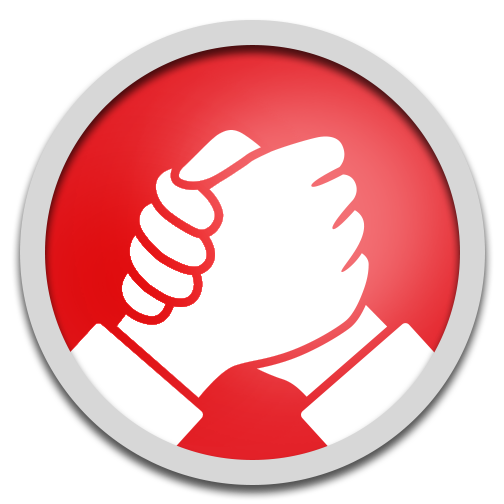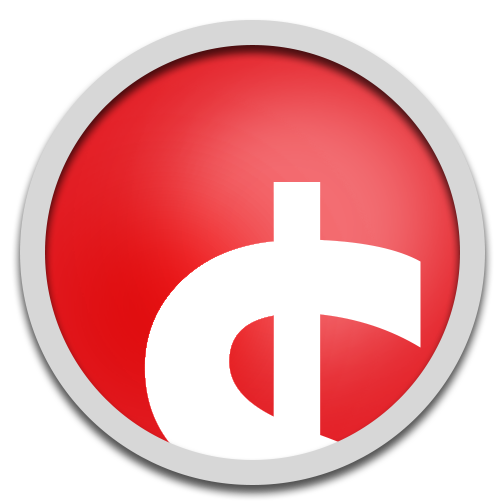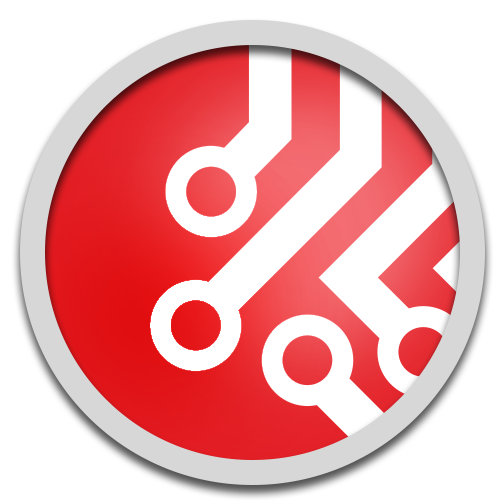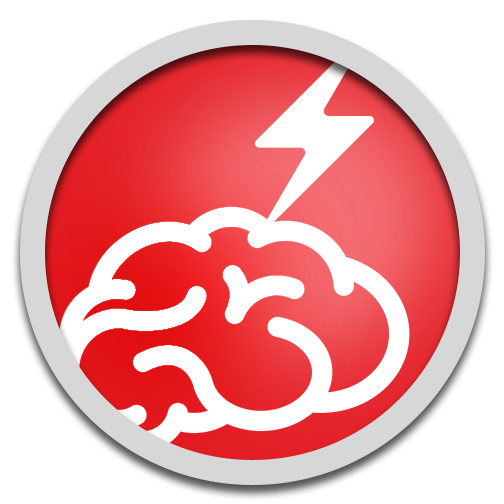 Does your firm claim to have no commissions but then overcharge you in fees? We value transparent pricing.

Our platform is built to deliver fast quotes and fast fills to traders.
Our live, in-app video feed lets you watch industry innovators trade, for free, any time the markets are open.
We're here to help with whatever you need, when you need it... with no upselling guaranteed. tastyworks is all about you, not your assets.
Ready to trade with the firm that puts you first?
See it. Click it. Trade it.
Fast data and fast fills so you can take advantage of more opportunities. Our no-bloat platform is streamlined for active traders who know that time is money.
Trader's block, it happens to all of us. Want to stay engaged in the markets, but need some new trading ideas? Check out our FOLLOW FEED to see what others are doing.
With the IN-PLATFORM VIDEO PLAYER, watch real traders provide their insight into strategies, concepts, research, and market moves.*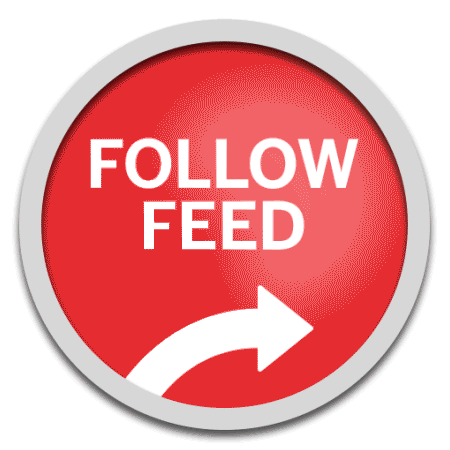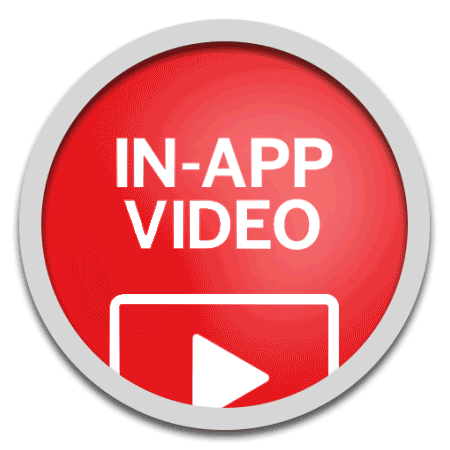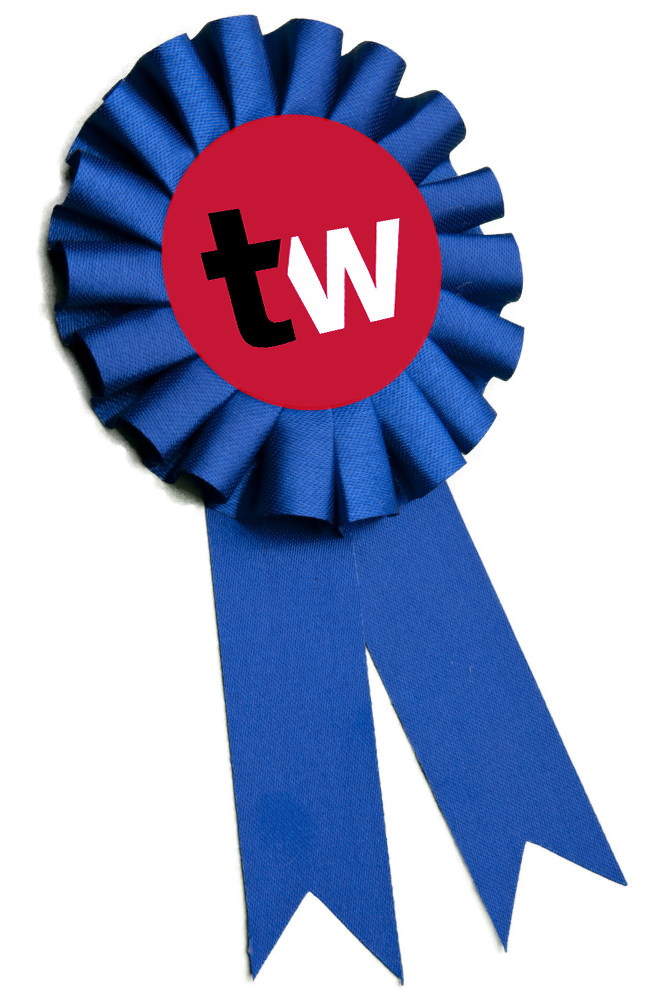 Don't just take our word for it.
tastyworks has recently been named #1 in a number of categories.
Investor's Business Daily
#1 Trade Execution Speed/Price

#1 Website Security

#1 Site Performance

#1 Equity Trading Tools

#1 Customer Service

#1 Trade Ideas

#1 Educational Resources
#1 Mobile Trading Platforms/Apps

#1 Options Trading Platform




#1 Margin Investing/Margin Interest Rates

#1 Access to IPOs

#1 Original Programming
Best for Low Costs

Best Options Trading Platform

Best Broker for Advanced Options Traders

Best Broker for Mobile Options Traders
...on this page anyway. click below to open your tastyworks account now!

Mailing Address: Phone: (888) 247 - 1963
1000 W Fulton Market, Suite 220
Chicago, IL 606047
©2017-2022 tastyworks, Inc.
*tastyworks does not provide investment, tax, or legal advice. tastyworks' website and brokerage services are not intended for persons of any jurisdiction where tastyworks is not authorized to do business or where such products and other services offered by the Firm would be contrary to the securities regulations, futures regulations or other local laws and regulations of that jurisdiction. Options involve risk and are not suitable for all investors as the special risks inherent to options trading may expose investors to potentially significant losses. Please read Characteristics and Risks of Standardized Options before deciding to invest in options.
Futures accounts are not protected by the Securities Investor Protection Corporation (SIPC). All customer futures accounts' positions and cash balances are segregated by Apex Clearing Corporation. Futures and futures options trading is speculative and is not suitable for all investors. Please read the Futures & Exchange-Traded Options Risk Disclosure Statement prior to trading futures products.